Furniture
---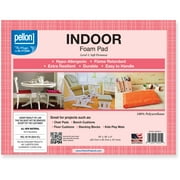 Pellon Indoor Foam Pads are made with 100 percent polyurethane and are both flame retardant and hypo-allergenic. They are durable, extra resilient and easy to handle for use in a variety of projects including chair pads, bench cushions, floor cushions, stacking blocks and kids play mats. Pellon Indoor Foam Pad:100 percent polyurethane, Level 1: soft, Firmness, Color: white, Hypo-allergenic, Flame retardant, Extra resilient, ...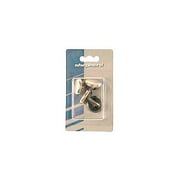 This hardware is durable enough to offer years of functionality! Shepherd 9445 5/8" Plastic Cushion Nail On Glides, 4 Count:For installation in wooden legs, Helps furniture move smoothly over flooring, Plastic base, 4 per card, 5/8",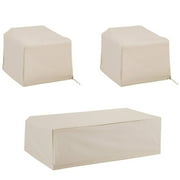 Give your outdoor furniture shelter with these custom-fitted protective outdoor covers. Sewn from heavy gauge, reinforced vinyl, these covers are ready to face the elements, from snow to dirt, sap, rain, and more. Tighten the sewn-in drawstrings and maintain your outdoor furniture's beauty no matter the season. Designed to fit the Crosley family of wicker furniture, plus many other brands. Set includes One ...