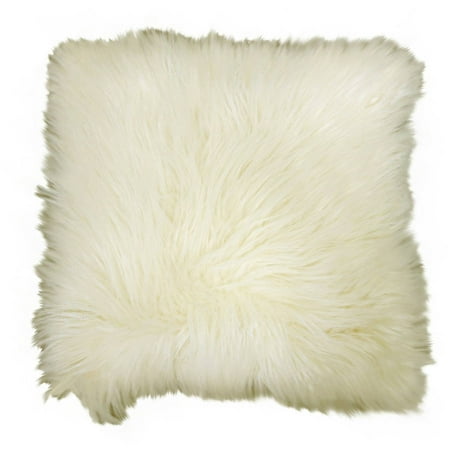 Combine comfort and style with ease with this Better Homes and Gardens Arctic Fur Decorative Pillow. This beautiful addition to your home decor will allow you to add a bit of flair in many of your rooms, while also helping to add a luxurious layer of softness and warmth. With its style and versatility, you can use this ivory pillow on chairs, sofas, beds or anywhere else where you just want to relax and get comfy. The front side of the pillow is a made of a silky faux fur. The backside and fill are made from soft polyester. The Better Homes and Gardens Arctic Fur Decorative Pillow is a quick way to add plenty of style and comfort to your home decor.
Customer Reviews
It's look better then the picture
It feel great and it look greatNicole1
Cute and fun!
I was looking for some affordable faux fur pillows to add comfort and whimsy to the reading nook in my mid-century bohemian styled bedroom. This pillow is well-made and very cute! I paired it with the Your Zone Triangle fur pillow from Walmart and I am very pleased with how they look together. Great value for a luxurious look on a budget!
So chic!
This pillow is priced right and is made out of great material. The ivory does have somewhat of a pink hue to it (but can't notice from further away). I love it! Just ordered one in real!Beth
You may also be interested in